Activities for Health In Action Members
Health In Action transdisciplinary team (including nurses, pharmacists, physiotherapists, nutrientists, social workers, and other volunteers) often holds seminars, workshops and group activities, which aim to raise members' awareness of their well-being, empower them to embrace healthy life and enhance their accessibility of healthcare services. Working poor and their family members in Kwai Tsing District can apply for membership free of charge.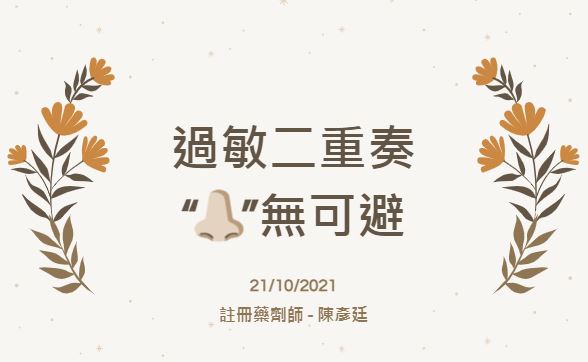 Workshop on Allergic Rhinitis
October 2021
In the hustle and bustle of Hong Kong, 1 in 4 people will experience various serverities of allergic rhnitis. Itchy nose, sneezing, running nose and blocked nose are bothersome during daily livings. Pharmacist shares different pharmacological and non-pharmacological methods to manage the conditions of allergic rhinitis.
"Tips for Outdoor Activities" Workshop
July 2021
During the hot summer season, people will engage in different kinds of outdoor activities and water sports. When staying outdoors, people often encounter sunburn if there are no protective measures taken. If you stay in the countryside, insect bites are also troublesome.
What is the best way to prevent and handle these problems? During the workshop, our pharmacists shared tips on sunburn prevention, how to choose anti-mosquito products and antipruritic creams.On the other hand, pharmacists shared some basic wound-care and first-aid knowledge. If you would like to know more tips on choosing sunscreen, anti-mosquito products or wound care products, feel free to contact our pharmacists.
Minor Ailment Series – Be A Smart Patient
May 2021
We understand that the service demand for public hospitals has increased over the past years. With the heavy burden of the healthcare system in Hong Kong, we should make good use of the time during the doctor's appointment. Consequently, it is crucial that we can express and elaborate our own concerns in an efficient manner. Our registered nurses and pharmacists conducted a workshop on improving members' communication skills such as describing health status and how to express alarming symptoms. Participants practiced their communication skills through role play so that they learnt from each other and polished their communication skills.
Understanding Ache and Pain: Neck and Shoulder
April 2021
Neck and shoulder pain is a common health issue in Hong Kong. We often hear medical terms like "Adhesive capsulitis" (Frozen shoulder 五十肩) , or "Cervical Spondylosis" (degradation of spine in neck 頸椎退化), however, how can we identify these problems by ourselves? In this workshop, our registered physiotherapists introduced some common causes for neck and shoulder pain and the corresponding preventive measures. Our registered pharmacists also shared some tips regarding proper use of painkillers and explained their effectiveness on pain relief.
Understanding Ache and Pain: Knee
March 2021
Knee pain can happen during our daily lives, and sometimes there may be popping or crunching noises when we move our knees. How can we differentiate if we have gouty arthritis or degenerative arthritis? How can we lower the risk of having these conditions? In this workshop, our registered physiotherapist introduced some common causes for knee pain and the corresponding preventive measures. Our registered pharmacists also shared some tips regarding proper use of medications and supplements.
Myths and Facts about Varicose Veins
March 2021
Varicose vein is caused by many factors such as prolonged standing or sitting that increase the venous pressure in the lower limbs (e.g. security guards, salespersons and medical professions). You may have soreness and dull ache of the affected leg. Our pharmacists and physiotherapists conducted a workshop to share some facts and knowledge regarding varicose veins. Participants shared their past experience with each other and physiotherapists taught them with relevant exercise. We also shared the knowledge of compression stockings. Follow-up services and consultations are also provided regularly after the workshop.
Say Goodbye to Contact Dermatitis
February 2021
Over the past pandemic years, we believe that everyone gets used to alcohol hand rub or frequent hand washing. However, alcohol can be an irritating factor that causes dry and cracked skin. Our pharmacists shared important tips for managing contact dermatitis, provided knowledge exchange on choosing suitable moisturizers or barrier cream. Participants were encouraged to share their experience or techniques for protecting their hand from dryness. At the end of the workshop, participants received urea cream as a souvenir. Follow-up services and consultations will also be provided regularly after the workshop.