Our Service
Regardless of age, ethnicity, culture or occupation, our pharmacy service welcomes everyone. Our pharmacist provides service through face-to-face, telephone or SMS and no reservation is required.
Medication Dispensing Service and Medication Consultation
Suitable Target: Currently on medication or Caretakers
The Health in Action Community Pharmacy provides fair priced and safe prescription medications (including Health Authority Self-financed items) and non-prescription medications to alleviate financial burden to the patient. With the help of e-Health, our pharmacist can provide personalised medical and health suggestions to aid patients and caretakers to better manage their well-being.
Click here to learn more: Prescription Medications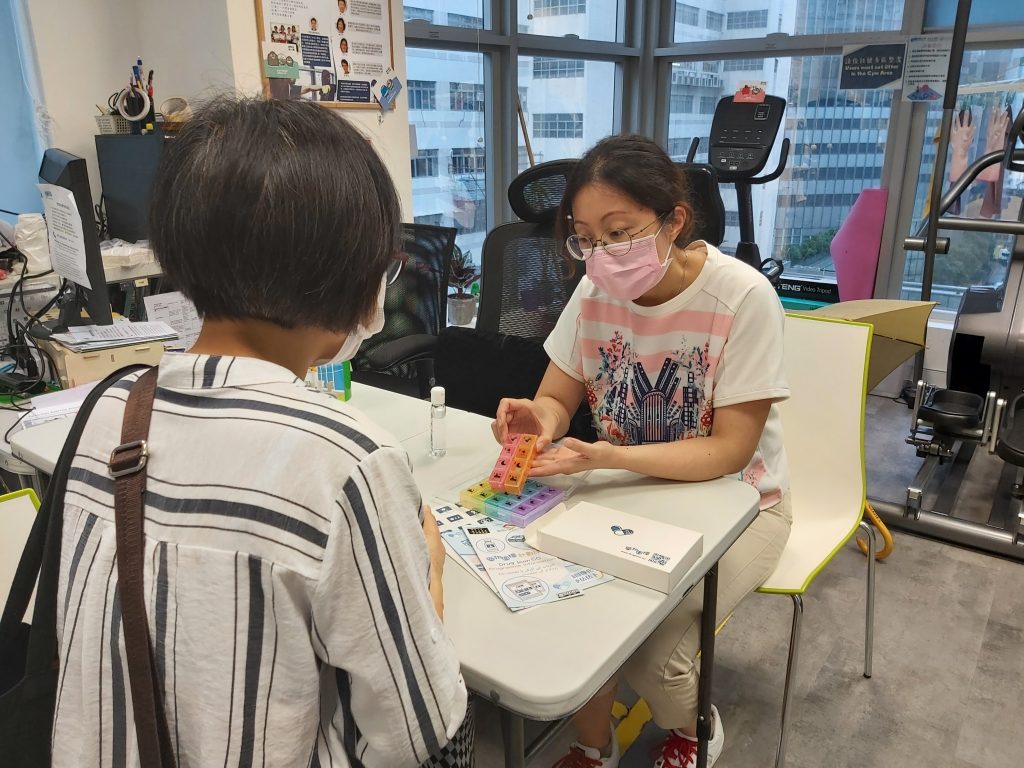 Medical Care Products and Consultation Services
The pharmacy provides a variety of medical care products, including blood pressure monitor, blood glucose monitor, spacer, nutritional products and compression stockings at reasonable price, along with professional consultation services from pharmacists.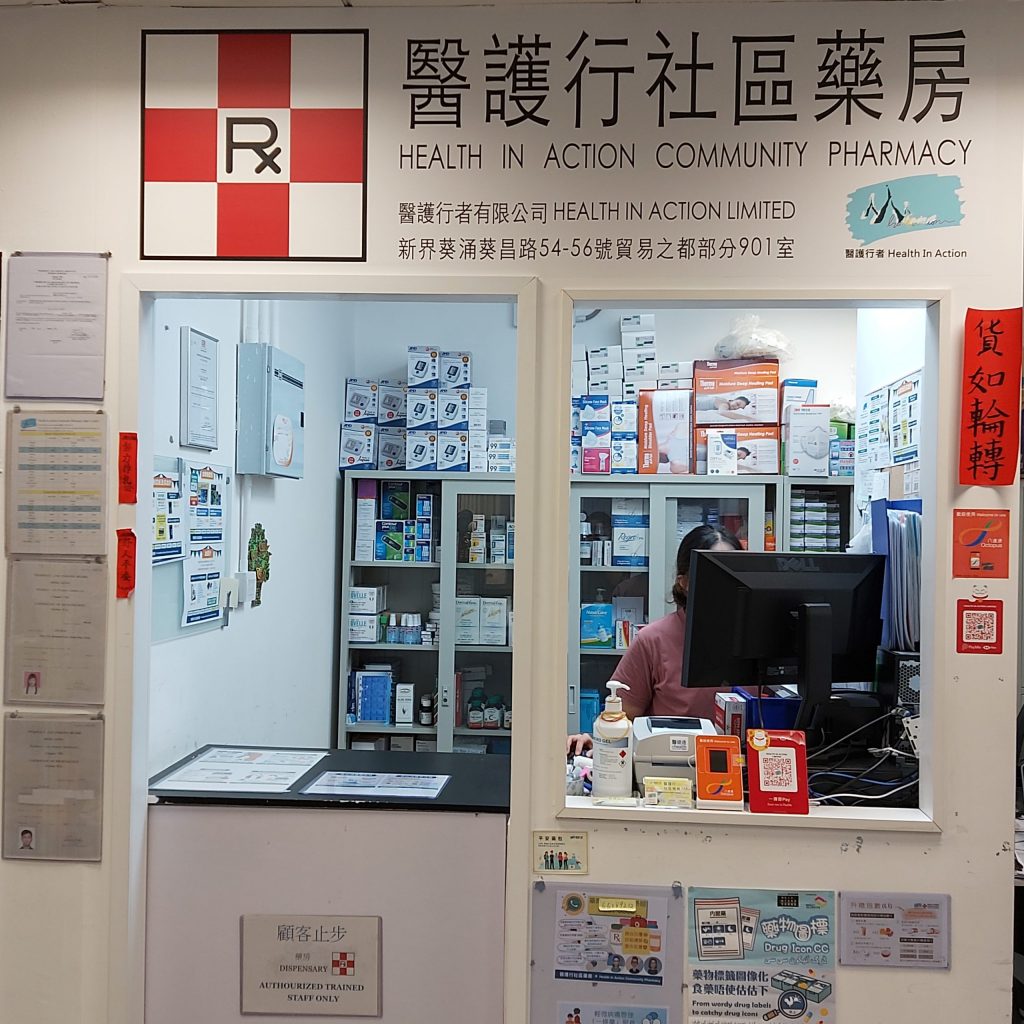 Minor Ailment Management
Target audience: General public (NO appointment is required)
Examples of minor ailments: colds & flu, headaches, allergic rhinitis, eye discomfort, skin problems, onychomycosis, diarrhea or constipation, muscle pain, etc.
Three simple steps to minor ailment management:
Talk to the pharmacist about your illness (e.g. symptoms, onset, medical history, lifestyle, etc.)
The pharmacist will give advice for managing minor ailments and dispense appropriate medications (if applicable) for the condition. If the conditions are severe/complicated, the pharmacists will refer the patient to doctors for further diagnosis and treatments.
To ensure medication safety, the pharmacist will explain the medications in detail and suggest therapeutic lifestyle changes if necessary. Follow-up may be provided in some cases.
Medication Management Service
Target audience: Any persons on chronic medications and their caregiver(s) who fulfil any one of the following criteria
Concurrently taking 5 or more chronic medications
Wish to learn and understand more about own medications
Recent change(s) in drug regimen
Newly prescribed with new or high-risk medications (e.g. Anti-diabetics, Blood-thinners, Inhalers, Immunosuppressants, etc.)
Cannot accurately follow administration instructions on drug labels
Wish to receive professional assistance in drug management
This service is jointly coordinated by Health In Action Community Pharmacy and the Department of Pharmacology and Pharmacy, The University of Hong Kong. Pharmacists will provide free medication assessments and consultations via face-to-face, phone or video conferences. Together with participants and/or their caregiver(s), we will
Compile a comprehensive and updated medication list
Review your medication therapy, including the indication(s), side effect profile and precaution(s) of each drug
Explore the features of your new or high-risk medications
Formulate action plans to better self-manage your health and medications