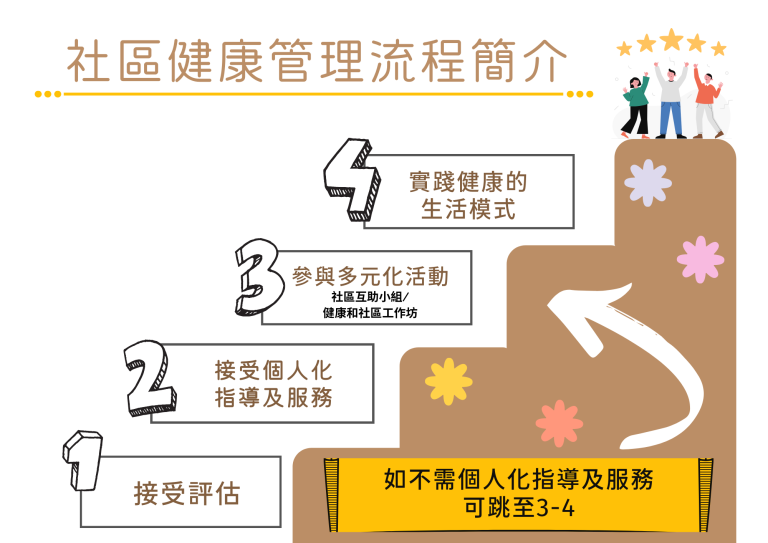 Health In Action provides all-rounded healthcare management services with an approach of both individual and family healthcare management.
We provide services targeting common chronic diseases such as cardiovascular disease, "three highs" and chronic pain. Our services include nurse clinics, community pharmacy with pharmacists giving advice on medication and consultation, evaluation for muscle pain and Occupational Safety and Health (OSH) assessment, weight management and training for community health ambassadors. We organise workshops and discussion groups on health issues regularly, as well as other support, such as medical subsidy and referral. 
We firmly believe that everyone has the right to achieve a healthy state regardless of occupation, wealth, gender, race, living environment and education. Based on this belief, HIA actively develops, co-operates and executes primary healthcare by the approach of "symbiotic community health," aiming to let health be the core values of every discipline and improve social factors that affect people's health. Through frontline services and connections with various social groups, we investigate the health needs and implement interactive and diversified activities, as well as implementing different society development projects and research based on public health and social needs. 
Our services target on:
low-income working families and their family members (members of "Kwai Tsing Community Health Management Hub")

low-income people aged 55 or above

Organisations interested in designing primary healthcare services